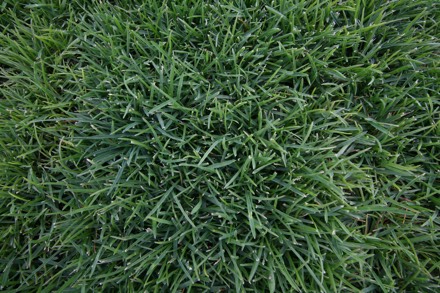 Overview
HGT is an improved bluegrass.  HGT stands for Healthy Grass Technology, and lives up to that name by demonstrating unmatched toughness and disease resistance. HGT was developed in harsh climatic conditions, specifically to withstand diseases, pests, and traffic. HGT is especially unique because of its ability to thrive into the warmer transition zone where other bluegrass varieties struggle.
HGT is establishing itself as one of the 'go to' bluegrass blends for sports turf, golf, and all bluegrass turf areas requiring summer performance, durability and recovery.
Features & Benefits
Color
Texture
Performance

Thrives in heat
Unrivaled traffic tolerance
Exceptional spring green up
Eliminates summer patch
Defeats billbug and white grubs


Climate
Shade Tolerance
Mowing

.5-1.5"
Reel mower preferred


Options

Regular sod: 16" x 72" long rolls with ½" of soil.  Weighs approximately 45 lbs.  Ideal for normal situations.
Big Roll sod: 42" x 105' long with ½" of soil.  Weighs approximately 2000 lbs.  Great for large areas.
Thick-cut sod: has up to a 2" soil base that provides anchorage for the sod until the roots knit to the subsoil.  Ideal for renovating a sports field that needs to be back in play within a few days.