Fertilizers, Seed & Paint for Happy Healthy Grass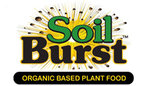 We are excited to now offer SOIL BURST™ plant food and fertilizer products. The same products we use to make our sod strong, green, and healthy out on the farm are available to you for home use. We use natural ingredients and essential nutrients resulting in a complete, balanced fertilizer to ensure you can keep your lawn looking as good as a big league field or your favorite golf course. Your flowers, trees, shrubs and plants will also benefit from SOIL BURST™ products. 

Purchase SOIL BURST™ with a purchase of sod and receive 20% off and FREE shipping on the fertilizer!
We also are the exclusive supplier of Endurant Turf Paint, for the ultimate in winter water savings! 
Fertilizer Products-The Food Your Grass Needs

Seed-The Same Seed We Use on Our Farms