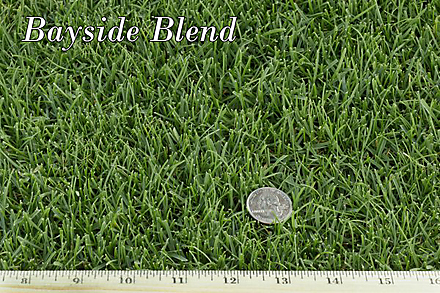 Overview
FOR USE ON SPORTS FIELDS, GOLF COURSES, and LANDSCAPES.
Click to Download PDF Spec Sheet

West Coast Turf's Bayside Blend combines 80% Kentucky bluegrass and 20% perennial ryegrass for a classic blue-rye lawn with superior disease resistance.  It is tolerant of wear and shade, has improved heat and cold tolerance, and remains green year-round in much of the Southwest.  Bayside Blend provides a carpet-like turf that can be mowed as low as ½".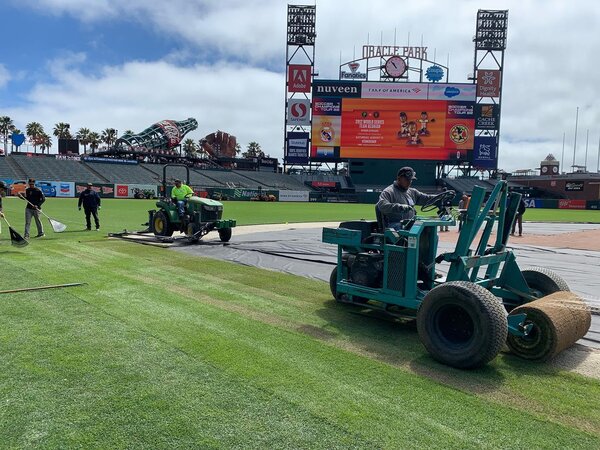 Bayside Blend at San Francisco's Oracle Park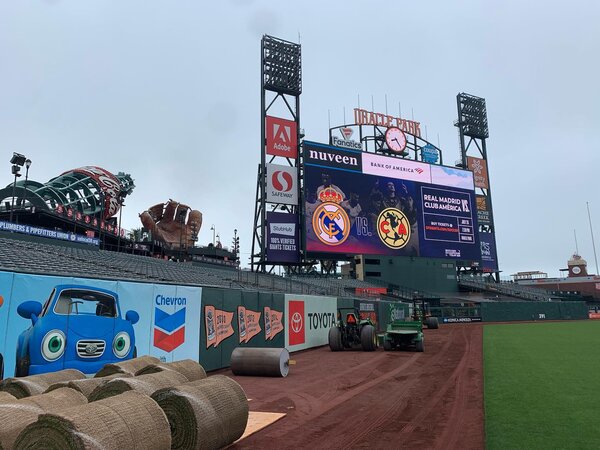 Features & Benefits
Color
Texture
Performance

Superior disease resistance.
Durable, and wear tolerant with rapid recovery.
Dense and upright growth habit.
Respectable heat tolerance and superior cold tolerance.
Remains active in winter, and stays green year-round in many parts of the Southwest.
Natural dark-green color means less nitrogen is required.

Climate

Thrives in cool to warm climates USDA zones 3-8.



Shade Tolerance

Moderately shade tolerant.
Requires full sun most of the day.

Mowing

½" to 3" with reel mower.


Options

Regular sod: 16" x 72" long rolls with ½" of soil.  Weighs approximately 45 lbs.  Ideal for normal situations.
Big Roll sod: 42" x 105' long with ½" of soil.  Weighs approximately 2000 lbs.  Great for large areas.
Thick-cut sod: has up to a 2" soil base that provides anchorage for the sod until the roots knit to the subsoil.  Ideal for renovating a sports field that needs to be back in play within a few days.