Home > About Us > West Coast Turf in the News
EIFG
Environmental Institute for Golf welcomes West Coast Turf president
Foster selected to Advisory Council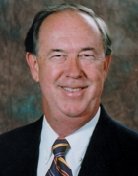 John Foster, president of West Coast Turf, has been named to the Advisory Council for The Environmental Institute for Golf.
West Coast Turf offers more than 20 different varieties of turfgrass, along with services such as custom grown sod, worldwide shipping and expert installation. Clients include homeowners, golf course superintendents, builders and architects, as well as turfgrass professionals across the nation. The California-based company has provided sod for PetCo Park in San Diego, the Rose Bowl in Pasadena, Dodger Stadium in Los Angeles, McCafee Coliseum in Oakland, the Kansas City Royal's Kauffman Stadium, Chase Field in Phoenix, Qualcomm Stadium in San Diego, hundreds of golf facilities, the Fiesta Bowl, BCS National Championship and seven Super Bowls.
Foster is the 17th member to join the Advisory Council, which is headed by World Golf Hall of Fame member Greg Norman.
"We are pleased to have John on the Advisory Council," said Norman, chairman and CEO of Great White Shark Enterprises. "Not only does he bring a high level of business sense to The Institute, but he also represents the lifeblood of our golf course superintendents in that he knows turfgrass." The Advisory Council provides guidance to The Institute's board of trustees in the areas of outreach, fundraising and strategic planning. The members were selected to enhance The Institute's ability to cultivate relationships with current and potential donors, as well as communicate the importance of the work conducted by The Institute.
The Environmental Institute for Golf's Advisory Council:
Tom Crow, founder of Cobra Golf and a retired trustee for The Institute
John Foster, CEO of West Coast Turf
Dana Garmany, chairman and CEO of Troon Golf
Jack R. Harrell, Jr., CEO of Harrell's Fertilizer
Bill Jones III, chairman and CEO of Sea Island Co.
Paul C. Kanavos, chairman and CEO of Flag Luxury Properties, LLC
Bill Kubly, CEO of Landscapes Unlimited and chairman of The Institute's board of trustees
Owen G. Larkin, president of the Vineyard Golf Club in Edgartown, Mass.
Rafael Martinez, president of Republic Capital Corp. and Institute trustee
Gary N. McClung, president of Midway Ford/Sterling Truck Center and developer of Quintero Golf and Country Club, Peoria, Ariz.
Ken Melrose, retired chairman and CEO of The Toro Co.
Greg Norman, chairman of Advisory Council, Institute trustee and chairman and CEO of Great White Shark Enterprises
Jaime Ortiz-Patiño, owner of Valderrama Golf Club in Sotogrande, Spain
David Pillsbury, president of PGA Tour Golf Course Properties and vice chairman/treasurer of The Institute's board of trustees
Joe Steranka, CEO of PGA of America
Sultan Ahmed bin Sulayem, chairman of Dubai World
Weldon Wyatt, founder and CEO of Sage Valley Golf Club, Graniteville, S.C.
The Environmental Institute for Golf, the philanthropic organization of the Golf Course Superintendents Association of America (GCSAA), is a collaborative effort of the environmental and golf communities, dedicated to strengthening the compatibility of golf with the natural environment. The Institute concentrates on delivering programs and services involving research, education and outreach that communicate the best management practices of environmental stewardship on the golf course. For more on The Institute, visit
www.eifg.org.