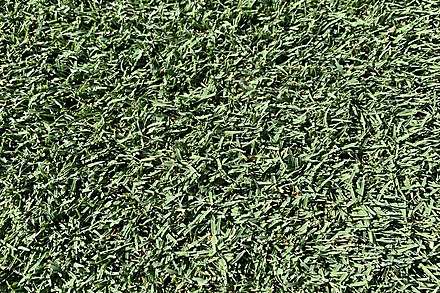 Overview
| | |
| --- | --- |
| Long dry summers can be brutal on turfgrass--and even more so on your water bill.  TifTuf Bermudagrass was developed exactly with this challenge in mind. This fine-textured green leaved beauty uses 38% less water than similar grass cultivars.  And, as an added bonus, TifTuf Bermudagrass has a high shade tolerance.  When cooler temperatures arrive, it'll stay greener further into the season. It will make you wonder--how can something so tough and resilient be so gorgeous?! | |
Features & Benefits
Color
Texture
Performance

Good shade and drought tolerance
Low water user
Aggressive growth
Retains moisture
Has a 90% survivability rate in temperatures as low as -6F
Retains 95% more green leaf tissue in drought stress compared to Tifway 419
High resistance to traffic
Dense and hearty

Climate

Thrives in warm to hot climates USDA zones 7 to 11

Shade Tolerance
Mowing

Can be mowed at .5-2"
Reel or rotary mower

Options

Regular sod: 16" x 72" or 24" x 60" rolls with 1/2" of soil.  Weighs approximately 45 lbs. Ideal for normal situations.
Big Roll sod: 42" x 105' long with 1/2" of soil. weighs approximately 2000 lbs. Great for large areas.
Thick-cut sod: Has up to 2" soil base that provides anchorage for the sod until the roots knit to the subsoil.  Ideal for renovating a sports field that needs to be back in play within a few days. 
Overseeded sod: Perfect for fall season installation.
Stolons: Sod is shredded and broadcast like seed on a prepared bed. Installation is easy and relatively inexpensive. Available May-September.