Hey Arizona! Get Your Own Home Field Advantage!
Choose BOBSod, the official
turfgrass of the Arizona
Diamondbacks and Chase Field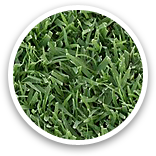 Get Yours Now
When buying 4000+ sq. ft.
Calculate Your Price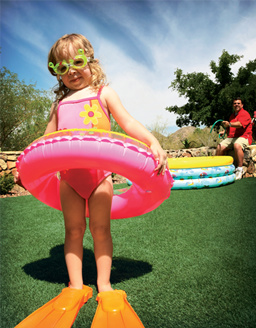 Have the very same grass the D-backs play on with BOBSod from West Coast Turf/Western Sod—the official turf of the Arizona Diamondbacks and Chase Field. BOBSod has been a part of the D-backs since the 1998 inaugural season. It is affectionately named "BOBSod" after the "BOB," which was the name for the original ballpark. We have chosen to keep a bit of the nostalgia by sticking with the BOBSod name.
The D-backs aren't the only ones that can enjoy this beautiful grass. You can have the same ballpark quality turfgrass the D-backs play on for your own home lawn! We'll install it for you, too.
What makes BOBSod so special? Well, it has the most beautiful blue-green color and best shade tolerance of all the bermudas. It is exceptionally tough, and resists scalping. It is for use on commercial and residential lawns, sports fields, golf course fairways and roughs, housing developments, schools and parks. BOBSod can be mowed with either a rotary or reel mower, and be overseeded with BOBSeed perennial ryegrass for winter color.
What are you waiting for? Get your BOBSod today!  Free delivery in Phoenix Metro, or pickup fresh from the field at our Arizona sod farm in Scottsdale, just off the Loop 101.  Same day pickup available as well, so just call ahead.  888/893-TURF (8873)